There are 2 great giveaways this week. I almost don't want to tell you about them, because then you will enter and might win. And if you win, I won't :(.
I'll be nice, though and tell you about them :).
1) Stephanie at
Somewhat Simple
is giving away a blog facelift by
Designer Blogs
.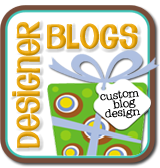 Who doesn't want a blog facelift???? I know I do.
So go on over to
Somewhat Simple and check out the rules
.
2) Kathy at
Creative Home Expressions
is giving away a beautiful brown pillow from
allmodern.com
.
Go check out
Kathy's post
and see what you have to do to win (but that matches my couches, so I need to win, not you :)).
Hope you have a great Monday. This is catchup day for me - meaning I must go do laundry and dishes and dusting (ugh!) and straightening and ... all the other never-ending chores. Oh wait, that's all of them.